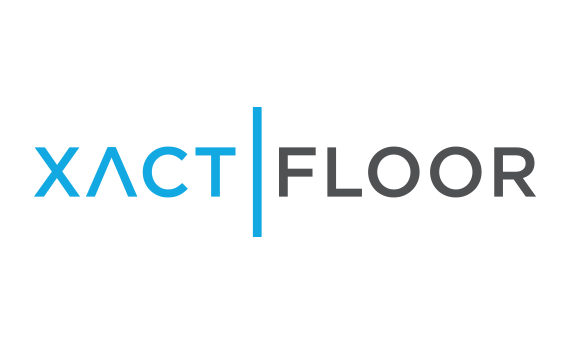 About
XactFloor
A proven flooring industry technology and software platform that captures measurements and data rapidly, XactFloor was created to change the takeoff/quoting process of flooring and revolutionize the entire sales process from visualization to installation.
The floor scanner system is an all-in-one solution that collects and interprets the data of existing floor covering conditions, but that's only the start. It then recreates the entire space in CAD, allowing customers to designate a new floor covering of their choice in a high-resolution visualizer, optimized for seaming to produce minimal waste with detailed yet simple to understand installation instructions.
XactFloor is capable of capturing data relevant to floor foot print size, flooring material and type, threshold location and base trim.

Through software and automation, it can draw the floorplan, then prompt users to overlay new suggested floor coverings from a preloaded library (manufacturer specific or general).

XactFloor is an all-in-one flooring solution that interprets the data of existing floor covering conditions, recreates the entire space in CAD, suggests a seaming diagram that optimizes the waste production, and designs a detailed installation guideline for field personnel.
A supported service available to your clients, Visualization takes an as-built, CAD file, or image a step further by providing color-rich visualizations of the space in various formats. We offer three "viewing experiences," designed to fit different needs and budgets:

Full Synthetic Still: A complete, computer-generated static rendering that allows you to view the room scene or flooring. This option is easy to email or share with a client.

Augmented Still: An actual photo of the room scene or flooring that has been augmented to present an end result—for example, depicting a space with the old flooring removed and the new installed. Augmented stills are ideal to view with a VR headset-capable device.
Immersive & Interactive: Using virtual reality goggles, you not only have a 360-degree view of the space, but you can also interact with it.
Contact us to discuss which Visualization option would work best for your next project.