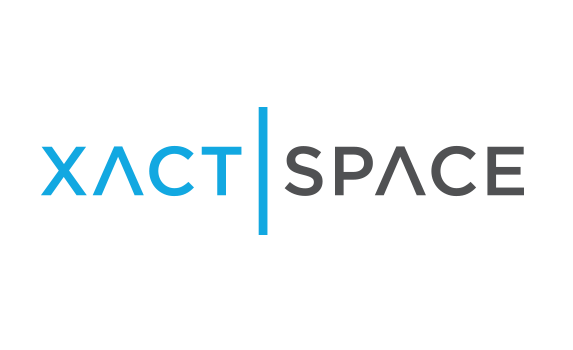 About
XactSpace
A faster, streamlined, accurate process for as-built and building modeling, XactSpace lowers the cost of measuring spaces while making it more precise and convenient. XactSpace is fast…so fast that it is significantly more cost-effective than old-fashioned methods. Rather than requiring the expensive time of an architect to take all the measurements and then enter them into software to create a 2D rendering, XactSpace handles the entire process—with better accuracy and more detail in
20 minutes, rather than 2-3 hours.
You could buy the technology yourself, but why make an investment of over a quarter of a million dollars when you don't have to? The XactSpace experts can handle the job for you, so you get exactly what you need in a final deliverable containing only the data that is relevant to you—and you pay only for what you need. The result: accurate, relevant deliverables you can't get anywhere else.
XactSpace is an as-built provider in .rvt and .dwg modeling.

It has the ability to bring simple CAD files or buildings without documentation into robust BIM models.

Our process is vertically controlled from beginning to end: Our team of experts collect necessary measurement data with XactSpace, interpret the data with our own software, and complete

the design.

Our pricing is agile and caters to customer's specific needs—nothing more and nothing less.

We also collect full video, photo and audio notes to assess the current condition of all spaces.
A supported service available to your clients, Visualization takes an as-built, CAD file, or image a step further by providing color-rich visualizations of the space in various formats. We offer three "viewing experiences," designed to fit different needs and budgets:

Full Synthetic Still: A complete, computer-generated static rendering that allows you to view the room scene or flooring. This option is easy to email or share with a client.

Augmented Still: An actual photo of the room scene or flooring that has been augmented to present an end result—for example, depicting a space with the old flooring removed and the new installed. Augmented stills are ideal to view with a VR headset-capable device.
Immersive & Interactive: Using virtual reality goggles, you not only have a 360-degree view of the space, but you can also interact with it.
Contact us to discuss which Visualization option would work best for your next project.